On August 5th Alex Megos climbed "Bibliographie" and gave the climb a grade of 9c / 5.15d! This long-term project is now the second 9c climb in the world! Watch the new video of the send below.
Initially, the news was rumored and the grade was unconfirmed apart from others' comments. Alex then announced the send in an Instagram post and suggested the 9c grade, saying: –
"Yesterday evening, on my last day of the trip, it definitely wasn't looking good after messing up the first (and only) try I wanted to do that day. I fell relatively low on the route though, so I decided to give it an infamous 'one last go'… …despite being completely pumped out of my mind, I was able to pull off the sequence of the last four moves… …After clipping the anchor it seemed like all of the days of work I have put into the route were passing in front of my eyes.
He celebrated the achievement with a round of pizzas for the campsite from the local Pizza van – as you do. Adam Ondra commented, "congrats man and most of all – I am glad you suggest 9c!".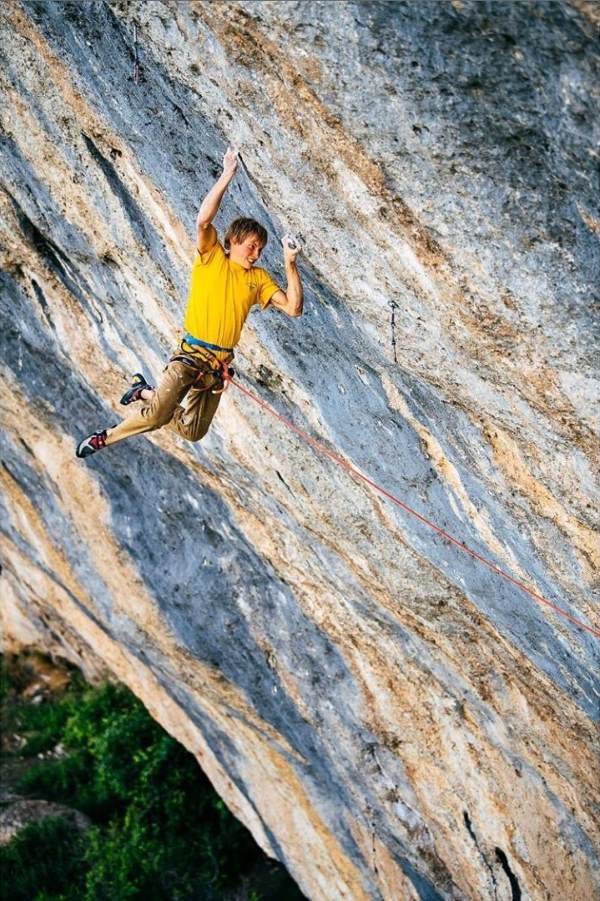 Update: Stefano Ghisolfi made the first repeat of "Bibliographie" in 2021 and suggested the route was – to him – a 9b+. Alex Megos then agreed with the grading, saying that grades should come from consensus. Sean Bailey also repeated the route in 2021, though hasn't confirmed his grading thoughts.
"Bibliographie" was a multi-year project for Alex at the world-famous Céüse area in France. The name is a nod to "Biographie" just a few meters to the left, which was the first 9a+ / 5.15a in the world and first climbed by Chris Sharma. Alex famously sent "Biographie" on his third full try back in 2014, and in July this year sent another Céüse line called "Pornographie" 9a / 5.14d in four attempts.
The route is a 35m overhang that looks similar in style to other routes on the same rock. Ethan Pringle bolted the route in 2009 and it looks like sustained hard overhung crimps and big moves.
The "Bibliographie" video has now been released and is in full below. It features footage of the final send though not completely uncut. The doc and footage are a mix of new and older videos from the Rotpunkt documentary that was based on the original attempts.
There is also a short amount of older footage of him trying it when it was a project a few years back. It was featured in the documentary Rotpunkt (Red point) about Alex and the evolution of sport climbing – watch below.
Has Alex Megos Just Climbed The World's Second 9c / 5.15d?
For Alex Megos to be projecting a route for multiple years definitely suggested a grade of 9c or possibly a split grade of 9b+/9c. The only other 9c / 5.15d is "Silence", which was completed by Adam Ondra in 2017 and has not yet seen any other ascents. He has confirmed there is full footage of the climb!
Alex said of the route and its grade – "With approximately 60 climbing days over the past three years "Bibliographie" has been by far my longest project to date. I know there are many speculations about the grade and I think grades are very subjective. My personal suggestion for the grade is 9c (5.15d). Considering the fact, that "Perfecto Mundo" (9b+) has taken me 16 days of effort, "Bibliographie" with around 60 days and more specific training felt a lot harder."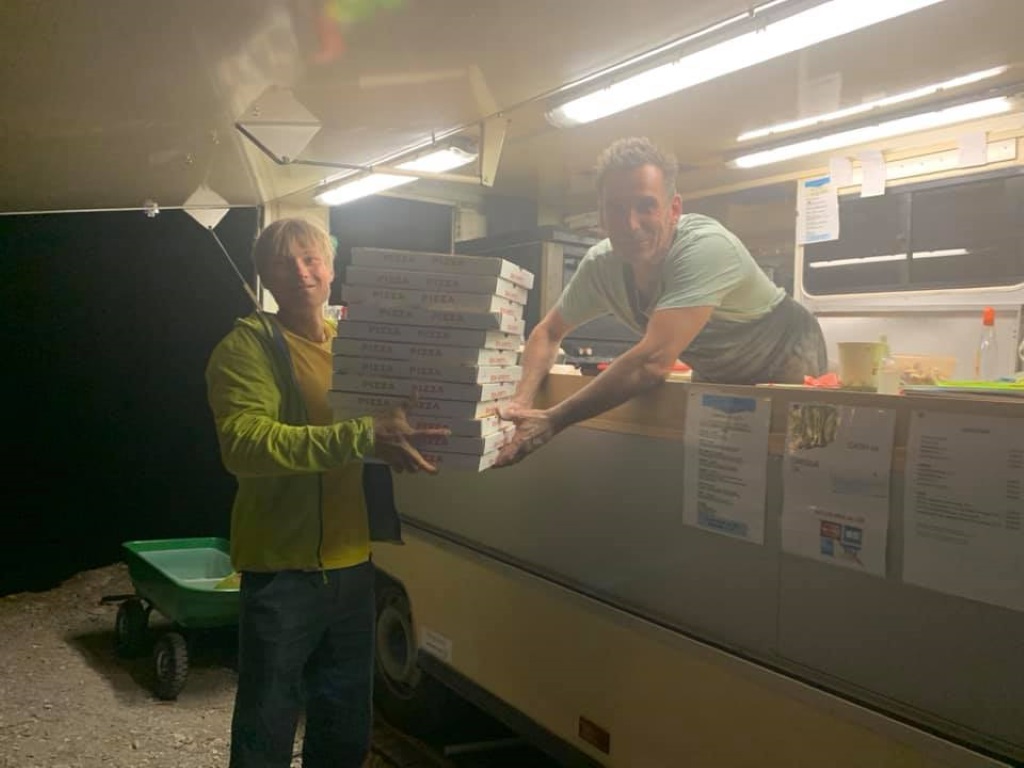 The route was contending with Adam Ondra's 9c "Silence" for the hardest climb in the world.
Alex Megos is one of only a handful of climbers to have climbed 9b+ when he made the first ascent of "Perfecto Mundo" – originally a Chris Sharma project. Along with Stefano Ghisolfi, they spent a few weeks working on it, Alex sending it first after 16 days and Stefano a few months later. In recent years Alex has been climbing many 9b's and also qualified for the first Olympics Climbing event in Tokyo 2021.
Adam Ondra is also attempting "Perfecto Mundo" 9b+ without success quite yet. It's the only 9b+ Ondra hasn't sent!
After the full lockdown ended and the Olympic Games were pushed back to 2021, many other world-class climbers have been out getting big ticks. Laura Rogora became the second Woman to climb 9b / 5.15b in July just after becoming the first Italian woman to climb 9a+. Oriane Bertone climbed a V15 / 8C boulder problem at just 15 years old.
Read More Great Articles
– Most Famous Rock Climbers
– Best Climbing Shoes 2020
– Complete Guide To Climbing Skin Care