Laura Rogora has climbed her first 9a+ / 5.15a route "Pure Dreaming Plus". At only 19 years old she is the first Italian Woman to climb 9a+ and only the fifth Woman to have climbed a 9a+ or higher route!
Laura reported on her instagram that she'd sent the route in Massone, Arco yesterday. It was first put up by Adam Ondra as a link up combining a start on "Underground" 8c+ into "Pure Dreaming" 9a. Laura now has the second ascent and has posted extensive beta on her instagram stories.
Update: Laura is now the second Woman to have climbed 9b!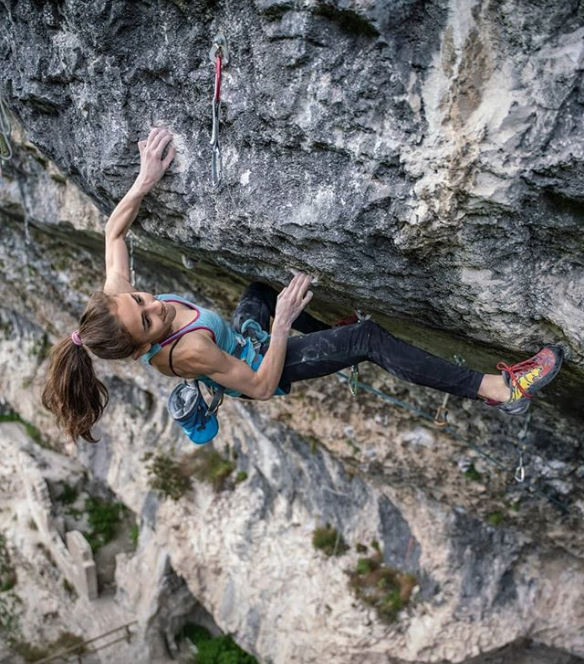 Starting out on the 30 metres of the "Underground" 8c+ roof you eventually get to the start of "Pure Dreaming". From here you carry on into a fun looking no hands knee bar rest (pic below), then 10 metres up into the crux (100 moves in to the route…) and continue to the chains.
Laura send "Pure Dreaming" just five days ago in nine tries. After that she hinted "…guess it is time to dream bigger". She had been in isolation like everyone else and not climbed for a full month. Luara came straight out of the gate with 8c routes including "Riflessi" and "Terra Piatta" in Arco both on the second go.
Sara Grip was there to take some incredible shots and Stefano Ghisolfi has revealed drone footage on his instagram stories. Send footage will hopefully come soon but we imagine a mini-doc will be made for an achievement of this grade.
It was only a few months ago that Julia Chanourdie became the fourth Woman to climb a 9a+ or higher route. Margo Hayes has climbed three 9a+ routes ("Papichulo", "La Rambla extension", and "Biographie") and Anak Verhoeven sent "Sweet Neuf" 9a+. Angela Eiter climbed the 9b "La Planta De Shiva" and a possible 9a+.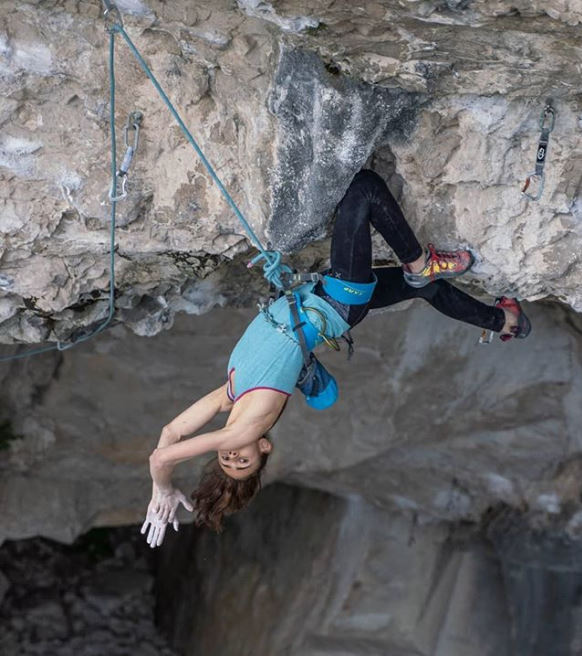 Laura Rogora is representing Italy in the Olympics after qualifying in the IFSC Combined Qualifier plus getting Gold in Lead, Bouldering, and the Combined events at the IFSC Youth World Championships. She has now climbed multiple 9a routes including "La Bongada" in Margalef, Spain.
Woman climbers are killing it right now with Mélissa La Nevé making the First Female Ascent of "Action Directe" 9a / 5.14d, Brooke Raboutou climbing "Muscle Car" V14 / 8B+, and Oriane Bertone climbing V15 / 8C at just 15 years old.