Mélissa Le Nevé has climbed "Action Directe" – making her first 9a and the first female ascent of the historic route. "Action Directe" is a big part of climbing history as the first confirmed 9a sports route in the world.
Mélissa Le Nevé broke the news on her instagram with an incredible shot of the mono dyno. The photo by @fabi.buhl is reminiscent of possibly the most famous climbing photo of the 90's – the shot by Thomas Ballenger of Wolfgang Güllich making the same move.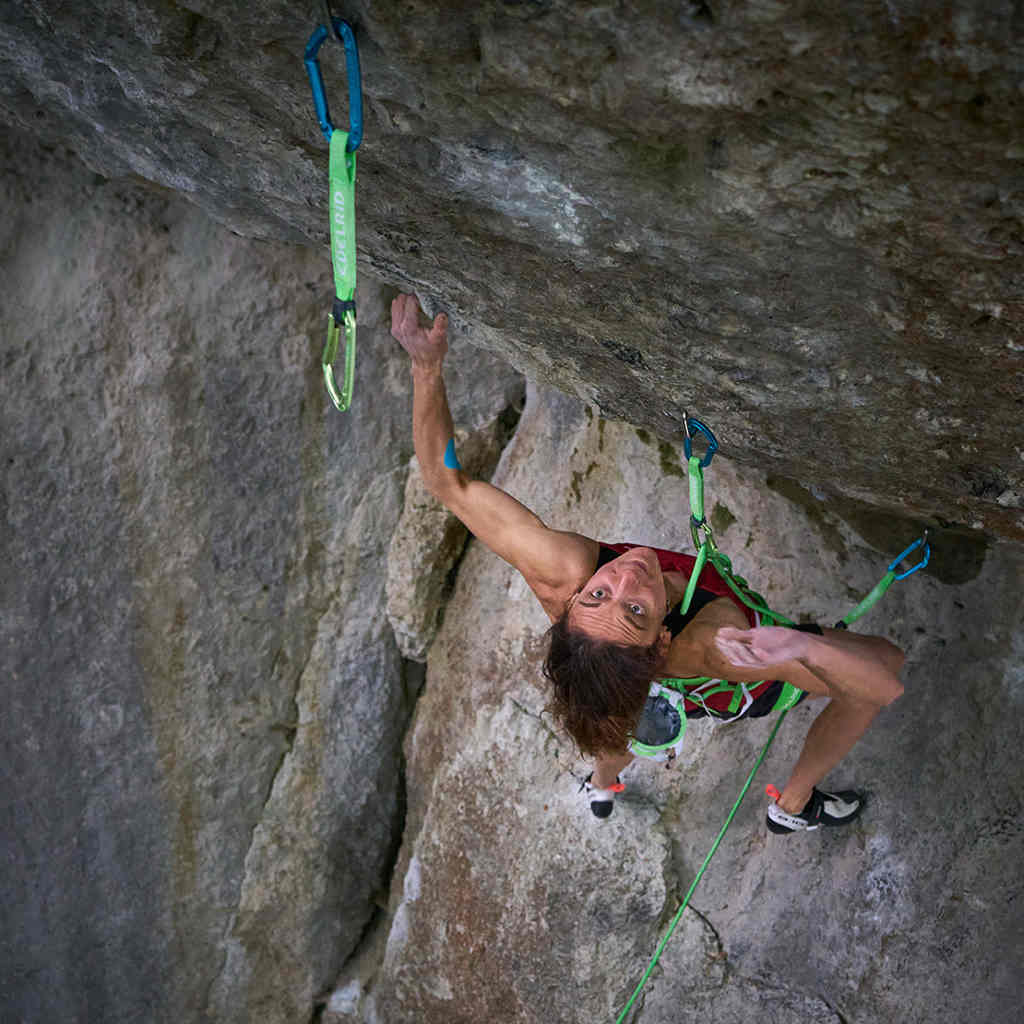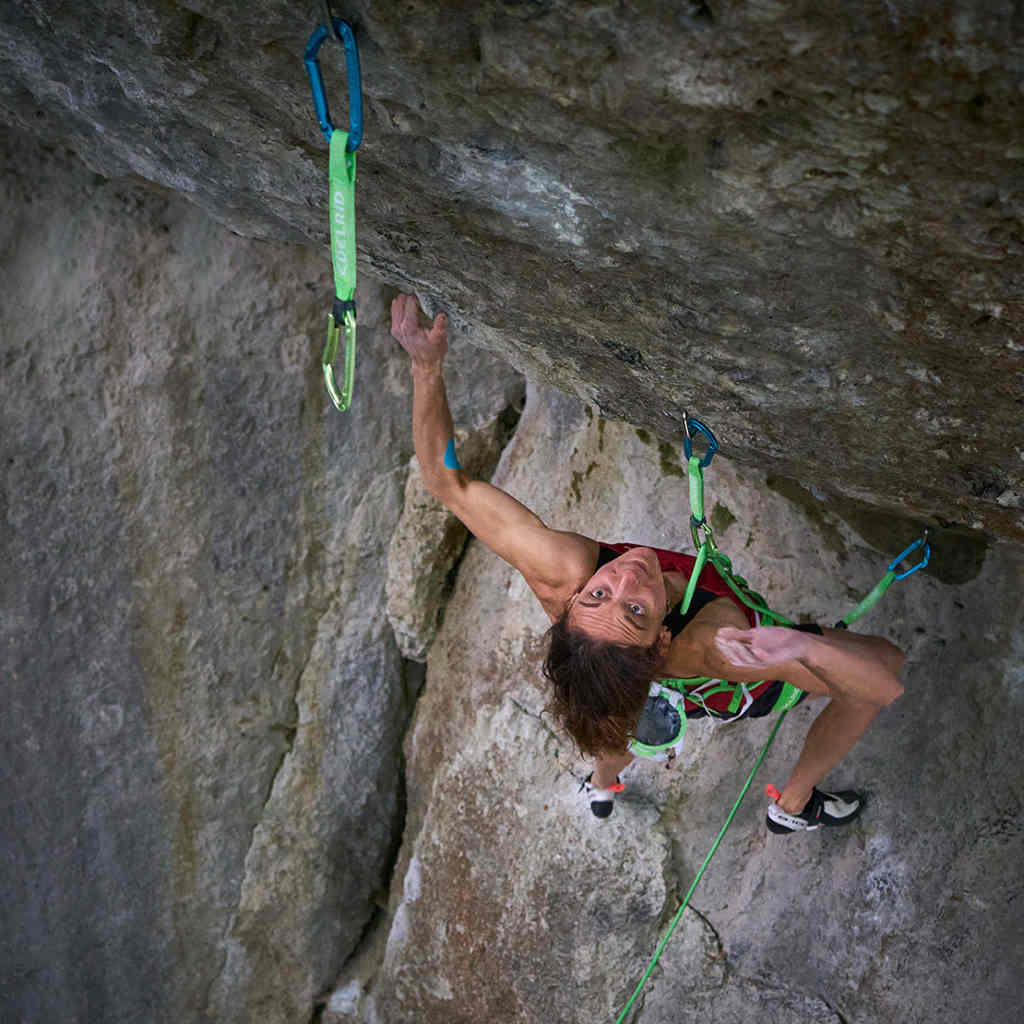 From the post: "I was hoping this moment wiIl arrive for ages. Never I would have imagined how emotional it would be to clip the anchor. I totally fell in love with the process, to solve the puzzle and unlock this jump. So obsessed that it thought me patience. Years of commitment, ups and downs, hope and many doubts.
It would never has been possible alone. The frankenjura community welcomed me with an open heart and I'm so thankful for it. The support I received from Fabian and my friends was the light on this journey".
Melissa is an incredible climber who competed on the world level for France, only retiring from competition climbing in 2016. She has achieved amazing things in sport climbing and bouldering. A huge congratulations from us on the send of this route. She has been working on it for 6 years and tore a pulley on one of her first attempts.
Update: Melissa doing Action Directe will be featured in the upcoming Reel Rock 15!
The route was put up in 1991 by the famously ripped Wolfgang who would do single finger pullups for onlookers and once remarked "There's no such thing as too much power!". The route is in Frankenjura, the home of German sport climbing.
It has been climbed by many world class climbers as a sort of climbing bucket list mark. It's also seen it's share of controversy recently and in the past which ascents being questioned. Alexander Megos famously climbed it within two hours. This one is on film.