Will Bosi has made the first repeat of possibly the hardest boulder in the world "Burden Of Dreams". The V17 / 9A bloc was first established by Nalle Hukkataival in 2016 and has seen countless pros visit without a send – until now.
How he sent the route has given us a modern template for what top-level climbing may become. Will trained for Burden at first on a replica with the same incline, using 3D printed holds made from high-quality scans of the handful of holds on the route.
The route is as straightforward and old-school as it gets. Five holds and eight moves on a severe 40-45 degree overhang of just crimp, with a couple of tiny thumb pinches and a gaston. Four meters of red granite just pulling hard on ridiculously small holds.
The first move is supposed to be the single hardest at roughly 8B/8B+ on its own. To get this, Will used a pulley system to reduce his weight by 10 kilos, then slowly dropped it out until he could do it without. In total, he spent 10 days just on the indoor replica.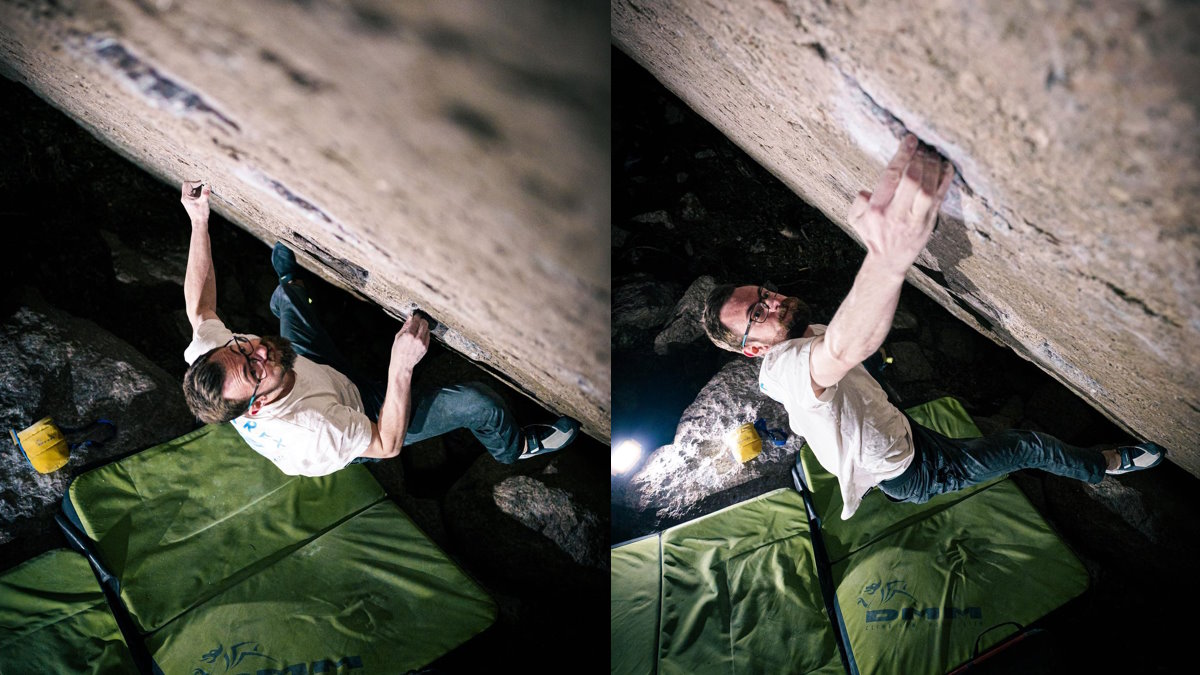 When he got to Finland Will live-streamed his attempts on Instagram. Having a chance to see what serious projecting looks like brought thousands of viewers. He quickly found he could get individual moves and that the replica was pretty accurate.
Despite the initial confidence, the weather in the area was freezing – with snow falling down around the boulder on some of the days. However, cold weather and clear skies are better than the rain and dark that dog this region and can shut down attempts.
Will was joined by Toru Nakajima, Stefano Ghisolfi, and Shawn Raboutou – who had been projecting the route recently. This would be Toru's fifth visit to Burden. As a team they worked on the route, struggling to link more than two or three moves.
After a few weeks of full days, horrific skin issues, and more live streams – Will sent Burden of Dreams on the first try of session fourteen on Weds 12th April. Video of the send below.
Will Bosi Grades Burden Of Dreams
Will has commented about the grade in a recent Instagram post, saying: "I think Nalle was right to suggest 9A and I agree with it. Comparing to the 8C boulders I've done it definitely felt like a massive step up."
"On my sends of both Alphane and Burden I felt like I had got stronger than the boulder and a lot of the moves didn't end up feeling as limit as I expected. This meant the send goes were very confusing on the difficulty front."
"However with my send of Honey Badger I think I got super lucky and had that perfect go where I did everything perfectly and most moves felt at the absolute limit so the send felt desperate! I think I shouldn't have sent Honey Badger for another couple days realistically and this has taken awhile to work out!"
"Knowing this it makes me more confident that Honey Badger could be hard 8C+, Alphane soft 9A and Burden of Dreams solid 9A"
Burden Of Dreams Replica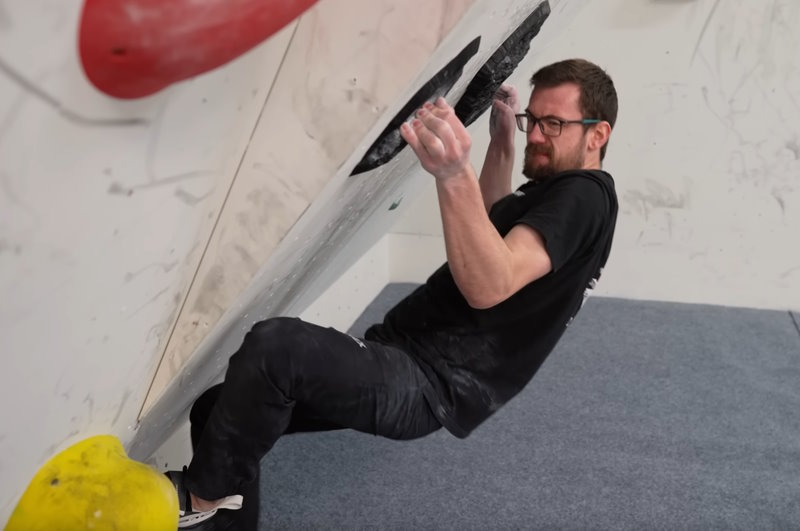 The replica is actually at the center of the British climbing content world up in the Lattice office in Sheffield. As a result, you can watch quite a few videos of people trying out the resin replica of the freezing-cold original holds.
Aidan Roberts – another strong young climber from the UK – went out to try the route a year ago. While he was there he took some scans to be used by Core Climbing to create an almost-perfect replica set of holds.
He then bolted everything onto the wall, at roughly the same places and angles as the original. He was so focused on that route he set up a replica on his home woody as well as in his local gym, as well as the Lattice office one.
He's likely to go back out again. Whether Will getting the first repeat has encouraged or discouraged anyone is up for debate.
Burden Of Dreams History
Nalle Hukkataival first started work on the severely overhanging route in 2013 after being shown it by his friend Marko Siivinen. It was originally called the Lappnor Project after the area, later used as the name of the film about it.
He sent Burden in November 2016 after three years of going back to the route over months at a time. It was pitch black and he was completely alone on the route apart from his camera and a light to show the holds.
Nalle has gone on to do many different boulders and sports routes, as well as giving the Dawn Wall a try. He generally stays out of the limelight but travels around the world looking for the best rock, occasionally popping back to Lappnor to give beta on Burden.
The area around the boulder has also changed with logging. The trees around it got taken down as did all the foliage, meaning the boulder gets a bit more light and seems somewhat more inviting.
Some of the big names that have spent time on this route include Giuliano Cameroni, Jimmy Webb, Ryohei Kameyama, Stefano Ghisolfi, Aidan Roberts, Shawn Raboutou, Vadim Timonov, Elias Iagnemma, and more.
Other V17 / 9A Boulders
There are now multiple other routes that have been given the grade of V17 / 9A. Most of those climbers have 5 to 10 8C+ routes in the bag. And many of them have also worked Burden a few times without a repeat.
In 2021 Daniel Woods put up "Return Of The Sleepwalker" V17. He focused so much on just that route that he camped right under it, spending weeks alone, doing nothing but climbing and talking to himself.
In 2022 we saw a long-term unsent Dave Graham project get finished by Shawn Raboutou, who named it "Alphane". A few months later both Aidan Roberts and Will Bosi managed a repeat within days of each other, then Simon Lorenzi got it a month later.
The grade on this seems to be up and down and might round out to be soft V17 or V16.
Later that year "Megatron" V17 was put up by Shawn Raboutou, who'd managed to hide his achievement for months and announced it with a video.
"Soudain Seul" is another that was originally given a V17 / 9A grade by Simon Lorenzi, though both Nico Pelorson and Camille Coudert repeated it and agreed on a V16 / 8C+. There are also a couple of other boulders that may be soft V17.
Will Bosi's Hard Climbing History
Will Bosi is a young Scottish climber who has made impressive repeats of sport, and boulder routes as well as coming from a top-level competition background.
In 2020 made a repeat of "La Capella", a 9b Adam Ondra route. He then made the first ascent of "King Capella" in 2021, a similar route nearby which gave a 9b+ grading – though it's been suggested as 9b by others.
After completing around twelve 8B / V15 routes in 2022, he then forged his own 8C+ with "Honey Badger" – one of two routes with this grade in the UK, then making a repeat of "Ephyra" in Ticino, Switzerland.
Photos and header image courtesy of Diego Borello.