Stefano Ghisolfi has made the second ascent of "Change" 9b+. The historic route was the world's first 9b+ sport climb and was originally bolted and sent by Adam Ondra in 2012.
Italian climber Stefano Ghisolfi reported today via insta that he has completed "Change" 9b+ / 5.15c in Hanshelleren Cave, Norway. This is the first repeat of the route that has seen many attempts by other world-class climbers. Incredible photos courtesy of Sara Grip.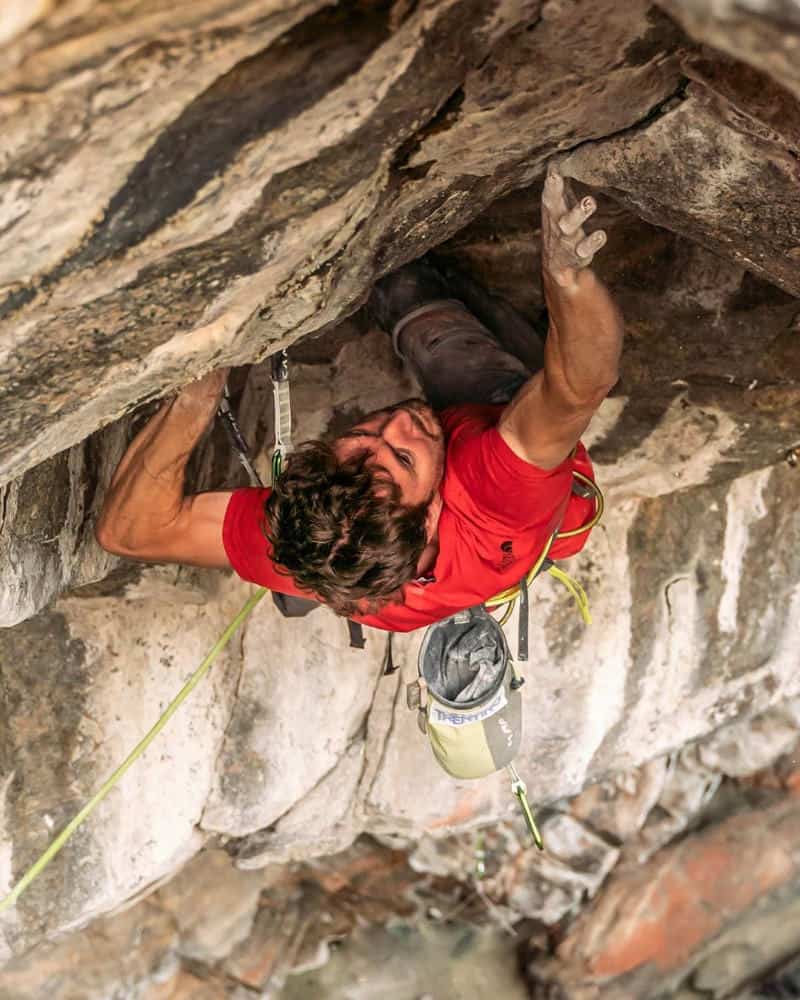 Stefano has been trying to route for months now, working the moves, plotting rests and coming up with alternative beta, and posting it all to his Instagram stories. The 55-meter route is essentially two routes in one in a massive overhanging cave in Flatanger, Norway.
The first 20-meter pitch is roughly 9a+ / 5.15a on its own to the chains and a rest. Adam Ondra described this first part as an 8b / 5.13d route into an 8B+ / V14 boulder problem crux. At this point, the beta is to entirely pull through the rope and reclip to reduce rope drag – then continue. The second pitch is then an endurance 9a on overhung crimps. Apparently, that's 185 moves in total – insane!
It's a historic route and area where Adam Ondra pushed up the difficulty of sport climbing twice. The cave is also home to "Silence" 9c / 5.15d which was the first 9c climb in the world, established in 2017. Alex Megos just recently completed the world's second 9c "Bibliographie" which now contends with Silence for hardest climb in the world.
Stefano is a leading competition climber having taken medals in the Climbing World Cup and Youth Climbing World Championships. He's also won multiple Italian Lead Climbing Championships. Outside he's incredibly accomplished and was the fourth climber to climb 9b+ on "Perfecto Mundo" in Margalef back in 2018.
There are only three established 9b+ climbs in the world and two 9c's, meaning Stefano is up there in the very elite of climbers. He was training incredibly hard during the lockdown and we're really happy to see the results!