April 1st is here again so we're back with another round up of completely factual news.
Black Diamond Releases New #21 Mega Cam
Watching people doing the struggle-wiggle up a chimney is always fun but climbing them yourself was always out of the question. How are you supposed to protect them? Big bros? No-one wants to whip on those.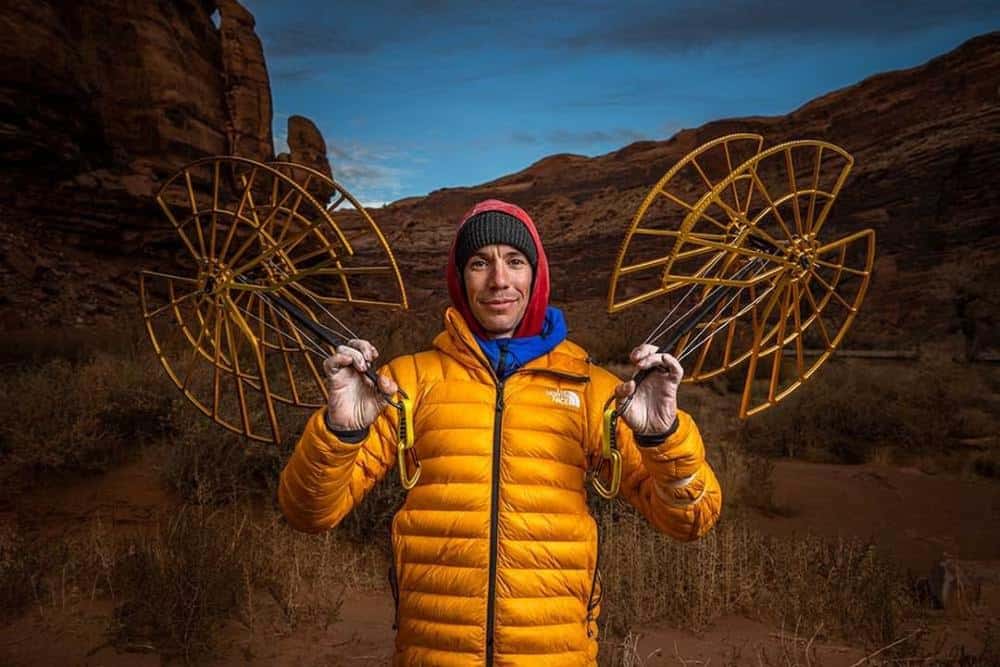 Now Black Diamond are changing the game with the new #21 Camalot. Alex Honnold demos the golden cam in the desert. Honnold said of his new innovation, "Many of the most classic routes in the world, like the 'Freerider' (VI 5.13a) on El Cap, or great desert towers have heinous wide pitches guarding the summit. I wanted to find a way to make chimneys and wide cracks a little more mellow. Luckily I knew just the folks to talk to."
You can buy the new cams on the Black Diamond website. Or at least we hope that this goes the same way as the Hot Forge heated Chalk Bag and makes it's way to being a real thing.
Boot Flake Removed From El Cap to Prevent Vandalism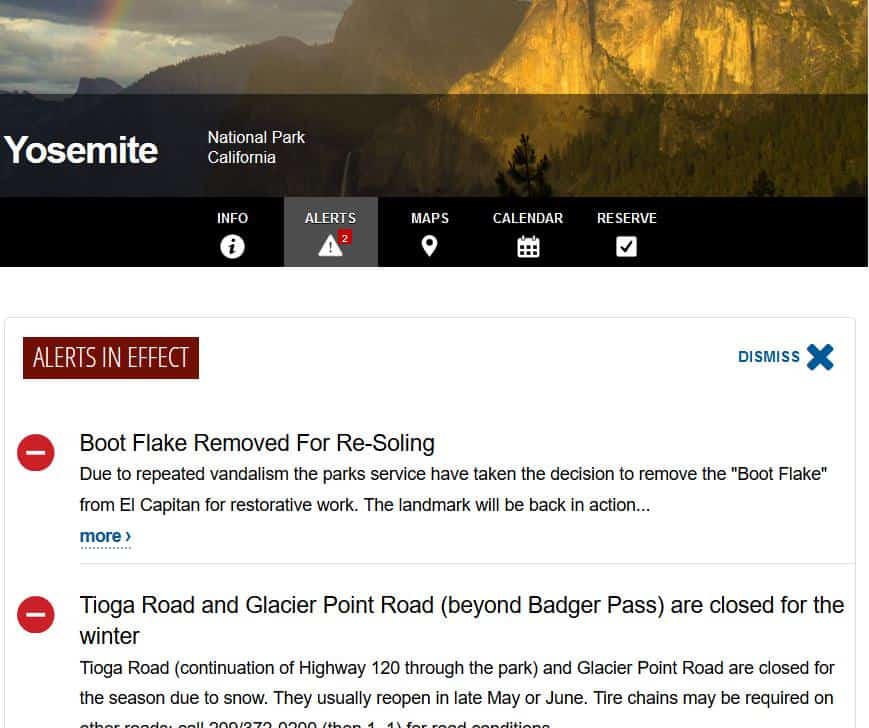 In a surprising turn of events the famous Boot Flake on El Capitan has been removed by the parks service. It is tradition that Boot Flake is stolen by climbing pranksters on April 1st each year and returned a few days later. After some damage to the famous El Cap landmark in the last prank, the parks service decided this year to preemptively move it into protective custody. After re-soling the boot it should be back in action ready for the upcoming season. Read the full article on Boot Flake being removed.
IFSC Make Big Change to Olympics Climbing Format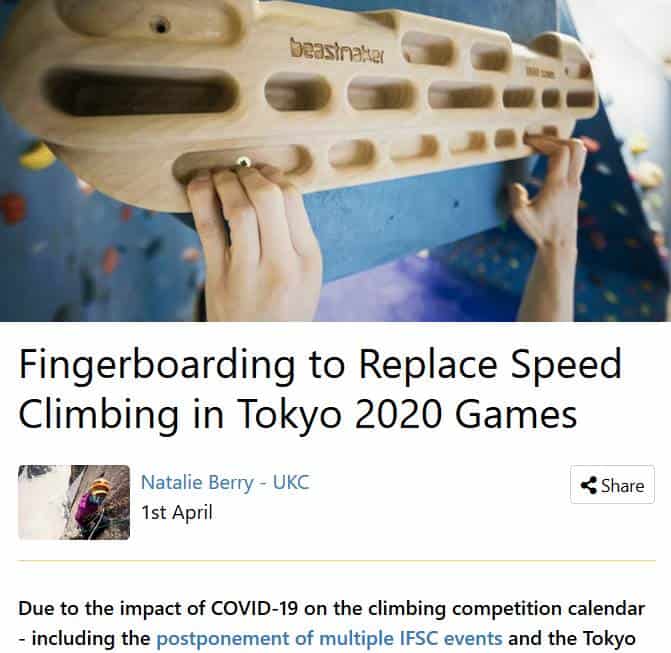 UKClimbing break the news that Speed Climbing is no longer part of the 2020 (now to be held in 2021) Olympics. The move to finger boarding represents the changing habits of most climbers during lock down and is sure to be popular.
360 Demos New Automatic Hold Printer
Hold production has always been a step behind modern 3D printing. 360 holds are stepping up the game with their new climbing hold printer. This almost tops last years step forward in aid technology with their suction pads.
Evolv Release "Klawg"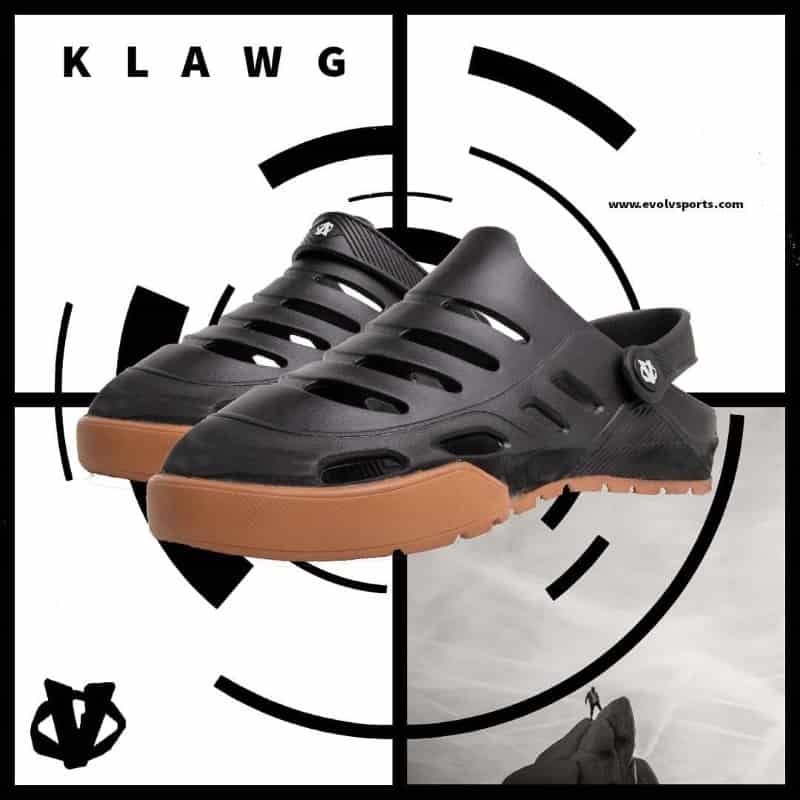 Evolv breaking the mold with this new performance approach shoe/comfy beach jelly. With a brilliantly designed set of features such as "Unintentionally aggressive camber" and eco friendly "Recycled bathtub duck EVA Upper". Our personal Climbing April Fools winner.
Sean McColl Regrets Olympics Tattoo
Clip Lips – Protect Your Mouth Hole
Killian Jornet Gives Up Ultra Running – Takes Up Ice Fishing
Killian Jornet is famous for summiting Everest twice and is a well liked ultra-distance runner and skier. He has been pining for a change of pace in the last few years and is now making the transition from running into ice fishing. Salomon are supporting this change with a new ultralight carbon-fiber fishing pole.
Grivel Animal Print Harnesses

Grivel have released their new Trend line of lightweight, Joe Exotic approved, animal print harnesses. Featuring Leopard, Black, and Snake Skin. Oh wait, this is a real product. Marketed to the fashion conscious Italian sport climber.
Moonlight Buttress To Be Fully Bolted – Autobelays Installed
Rock and Ice report that Moonlight Buttress is to be fully bolted due to "insurance liabilities" found by Zion National Park. …"because of its clean crack system Moonlight Buttress (hard 5.12c, 1,200 ft, 10 pitches) is an obvious candidate for a full-on bolting assault". The famous Freerider may also get an auto-belay so you can have your own solo adventure without the need for pesky friends. "Adventure does have a place in climbing, just not in the act itself."
Michaela Kirsch's Insane Quarantine Arm Routine Gains
Stave off boredom with our latest videos:
– Heather Weidner on China Doll
– Pete Whittaker on Recovery Drink
Watch the Worst Climbing Movies Ever Made
or take a look at our guide to the Best Home Climbing Training Equipment
You can take a look at last years Climbing April Fools roundup with the Honnold Signature Spatula and the Mont Blanc elevator. Follow @climbernews on instagram and facebook or @climber_news on twitter for more regular climbing news, videos, and gear guides.