Reel Rock 14 is now available to stream and download! The long wait is over for the latest installment of the well-loved climbing documentary collection. Watch it here.
The film is a mish-mash documentary with different mini-feature films covering a range of climbing topics. It includes "The High Road" – a feature on Nina Williams doing some amazing high ball boulder problems. "United States of Joe's" is a piece on the story of bouldering in Joe's Valley and what the local population made of the weird new bouldering community that started coming to the area.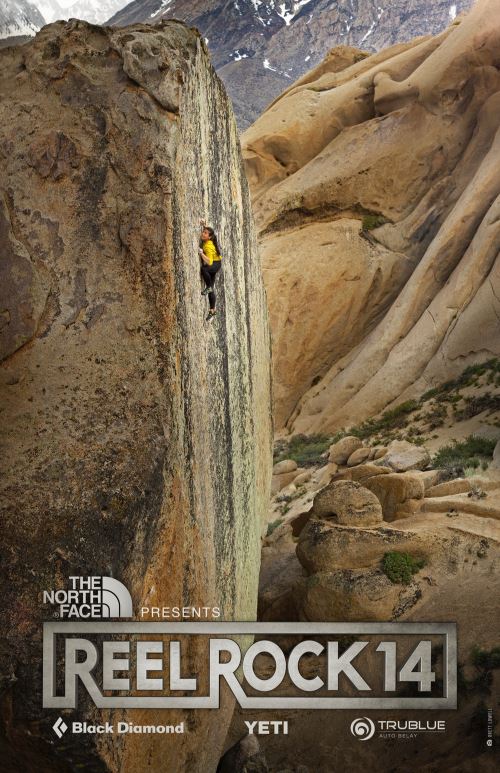 "The Nose Speed Record" is an incredible watch, featuring the teams of climbers who were at one point battling to break the speed record on the Nose in Yosemite Valley. Big names Alex Honnold and Tommy Caldwell face off against the lesser known Brad Gobright and Jim Reynolds. Both teams have a crazy amount of achievements in Yosemite and in climbing world wide. Breaking the record on the nose involves using more dangerous tactics and taking less gear, culminating in some massive falls and sketchy topouts. Unfortunately the climbing community lost Brad Gobright in a rappelling accident recently.
Where Can I Stream or Download Reel Rock 14?
Reel Rock 14 can be bought and watched on Amazon right now here. It can also be purchased directly from the Reel Rock website here. You can download or stream the older Reel Rock films from Amazon below or again directly from the Reel Rock website.
There are also some free Reel Rock episodes available to stream on Red Bull TV. The trailer for Reel Rock 15 is also expected soon!
Watch More Reel Rock Films
REEL ROCK 13 delivers jaw-dropping action, soulful journeys and rollicking humor in a brand new collection of the year's best climbing films. From Olympic training centers to the frozen landscape of Antarctica, explore the cutting edge of climbing with four new films.
Get ready for climbing's greatest stories, stars, and sends. REEL ROCK 12 showcases four new short films that will deliver heart-thumping action, big laughs, and pure inspiration. Featuring Margo Hayes, the first woman to climb 5.15; Brad GoBright, an up-and-coming free soloist with a donut addiction; the return of Chris Sharma to the deep water soloing stage, and more.
REEL ROCK cranks it up to 11 with our latest collection of electrifying climbing films showcasing the sport's biggest stories and athletes. The five new films deliver edge-of-your-seat action, globe-trotting exploration, big laughs and true inspiration.
In the shady campgrounds of Yosemite, climbers carved out a counterculture of dumpster-diving and wild parties that clashed with the conservative values of the National Park Service. "Valley Uprising" is the riveting, unforgettable tale of this bold rock climbing tradition: half a century of struggle against the laws of gravity and society. Featuring Alex Honnold with narration by Peter Sarsgaard.
Still want to train? Read our best home climbing training equipment guide for staying strong without leaving the house. Also check out brand new releases and updated designs in our best climbing shoes round up.
If you're looking for more climbing movies to watch if you're stuck at home, try our guide to the best climbing documentaries on netflix and Amazon, or even the worst climbing movies ever made to keep you entertained. Now is also probably the best time to take advantage of a free Amazon Prime trial. Prime includes some great climbing movies like Meru (featuring Jimmy Chin who co-directed and filmed Free Solo), Wide Boyz 1 and 2, and Safety Third – the documentary on the late, great Brad Gobright.
Reel Rock 16 is also now being released. The all-female climbing film Pretty Strong is also available to stream and download now!
Follow @climbernews on instagram, or keep up to date on our twitter and facebook pages for regular climbing news. Check out our regularly updated climbing gear sales page for the latest big climbing gear deals. Reel Rock also just released the full timelapse of Alex Honnold and Tommy Caldwell breaking the speed record on the Nose. They got it in under 2 hours and the timelapse below speeds it up to two minutes