There is a Rock Climbing Barbie – yes this is real. With a fun bit of news for Friday, Mattel have announced a Rock Climbing Barbie in time for the 2020 Tokyo Olympics
The doll is one of a new line up celebrating the five new Olympic Sports – the others being Karate, Surfing, Skateboarding, and Softball.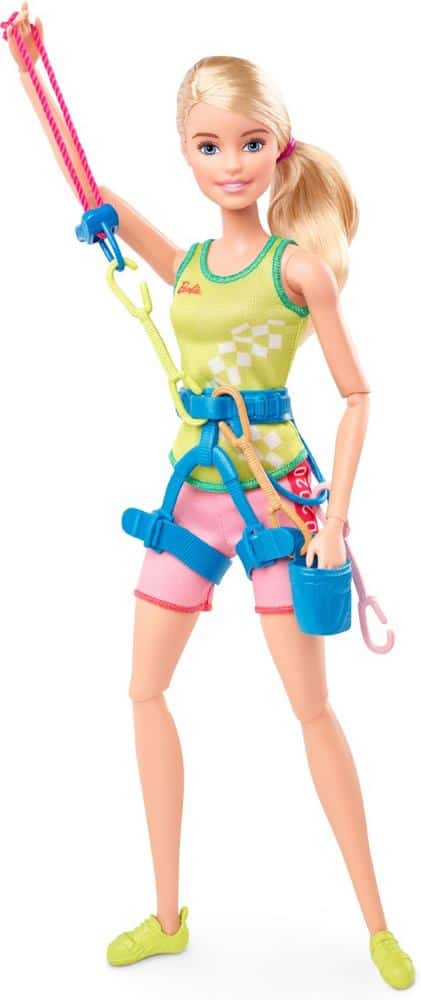 Featuring an ultra poseable doll to simulate insane drop knees and figure fours, the new Barbie seems like an update of an older "Hiking Fun" Barbie that wasn't quite as realistic. As well as official Olympics apparel and a medal, the doll comes with some not-entirely-terrible accessories. They include harness with one giant gear loop, multicolored quickdraws, a tube style belay device, actually down turned shoes, chalk bag, and a short rope/PAS.
It's unconfirmed if it the doll was modeled directly on Janja Garnbret – the current top contender for Olympic Gold representing Slovenia.
Honestly we can't go in too hard on this. They've tried to represent the sport within the limitations of tiny bits of plastic and the doll isn't under-dressed or focused on looks. This really could be a fun toy for a young kid that's starting to get into climbing and boosts representation of our favorite activity instead of just being a fashion/makeup toy.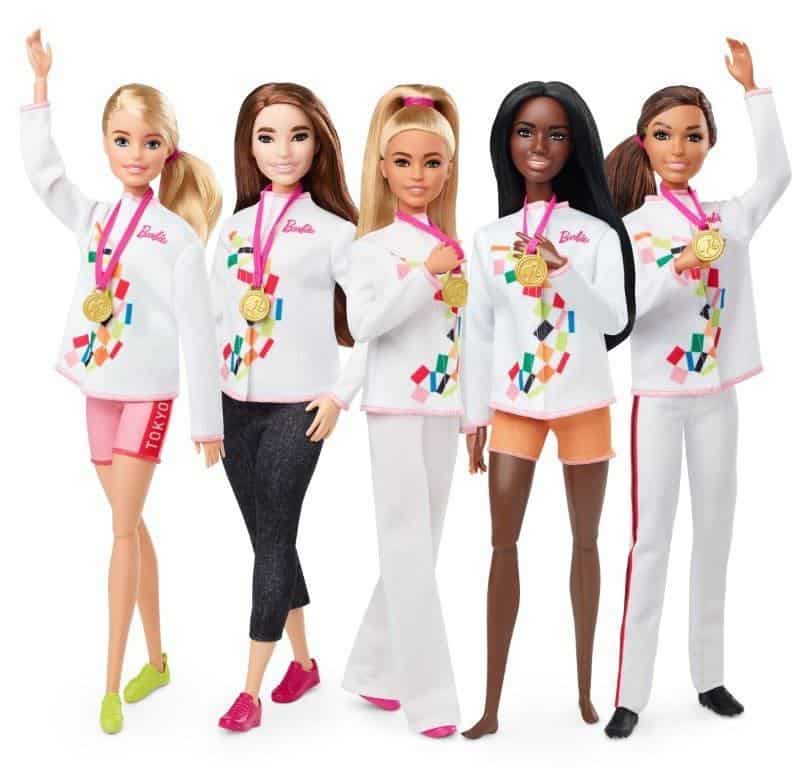 If you're here for actual recommendations for climbing things aimed at kids, there's a cool book by the editor of the Climbing Zine called "Squeak Goes Climbing In Yosemite National Park". The 8b+ chalk bags that look like monsters are one of the only other fun things we can think of. I would pay money for a collectible Adam Ondra figurine with dislocatable hips and realistic demonic screaming.
Now available at Amazon. Replacement fingertips sold separately. We'd like to see a helmet included even if it isn't worn indoors. Make helmets look cool to kids even if they aren't.