Giorgio Tomatis of Italy has climbed his first 9a at only 16 years old. This makes him one of the youngest people to climb 9a. He broke the news on his instagram. This is a genuinely amazing feat at such a young age!
The route was "WRC", a 9a first put up by Kévin Agalé in March 2009. It is at the Castillon crag in France, close to Nice and just outside of Monaco. It follows sending "Alien Carnage" 8c+ at the same area when he was 15. Video of that send later in the article.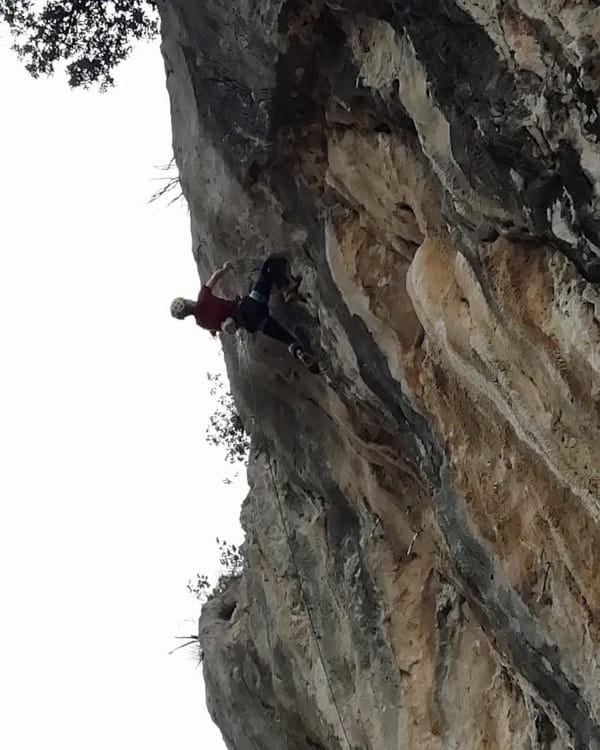 Giorgio has been competing and climbing since he was very young. He first started competing at the age of 10 and has been in the European Youth Championships – most recently taking Bronze in Voronezh, Russia last year. He won the Italian National Lead Youth comp too.
At only 12 years old he climbed his first 8a, then at 14 climbed "Noia" 8c+. The route was the first 8c+ in Italy. First ascended by Severino Scassa – this was a great choice as a breakthrough route with a lot of history. You can watch a video of him with an interview here.
Though Giorgio Tomatis isn't the youngest person to climb 9a he is pretty close. The incredible Ashima Shiraishi was the youngest person to climb 9a at 13 years old on "Open Your Mind Direct R1" in Santa Linya. She is also the youngest person to climb 9a+ at 14 with "Ciudad de Dios", and youngest person to climb an 8C boulder. Laura Rogora is the second youngest person to climb 9a with "Grandi Gesti" at Sperlonga in Italy. Also an Italian and friend of Giorgio's – both are on the Italian climbing team.
We really look forward to seeing what else Giorgio gets up to in competitions and outside this year. He has said he now intends to go back and work on other projects including some 9a's in Spain. Expect more from this young crusher!
Keep up to date by bookmarking climber news (press ctrl + D ) or following us on instagram or twitter. Read more hard sport climbs news.