Indoor Rock Climbing is an amazing way to get a workout while pushing your limits. If it's your first time you might not know some of the unwritten rules. Read our quick guide on what to wear indoor rock climbing and get the low down.
Wondering what to wear for bouldering? Outfit for an indoor climbing date? What to bring for your first time at a climbing gym? No worries, we have you covered.
First off – keep it simple. Climbing is a bit of a workout – so if you have gym clothes you're probably ready to go. Nearly every climbing gym will rent shoes and we'd recommend using those instead of your own. Clothes for the climbing gym should have the following traits: –
Comfy
Don't restrict movement – Either loose or stretchy
Ideally lightweight and breathable – You're gonna sweat
Bonus – Shorts, roll up three quarter length pants so you can see your feet
What Tops To Wear Indoor Rock Climbing
Any t-shirt or gym top will be fine. Ideally it won't be too baggy so it doesn't get in the way or trapped in belay devices. Long sleeves can be helpful to help stop scrapes and bangs. Expect a lot of that your first few times. Our ideal choice for guys would be a slim fit, stretchy, breathable, moisture wicking t-shirt. For women the same or a loose tank top and a sports bra for more breathability.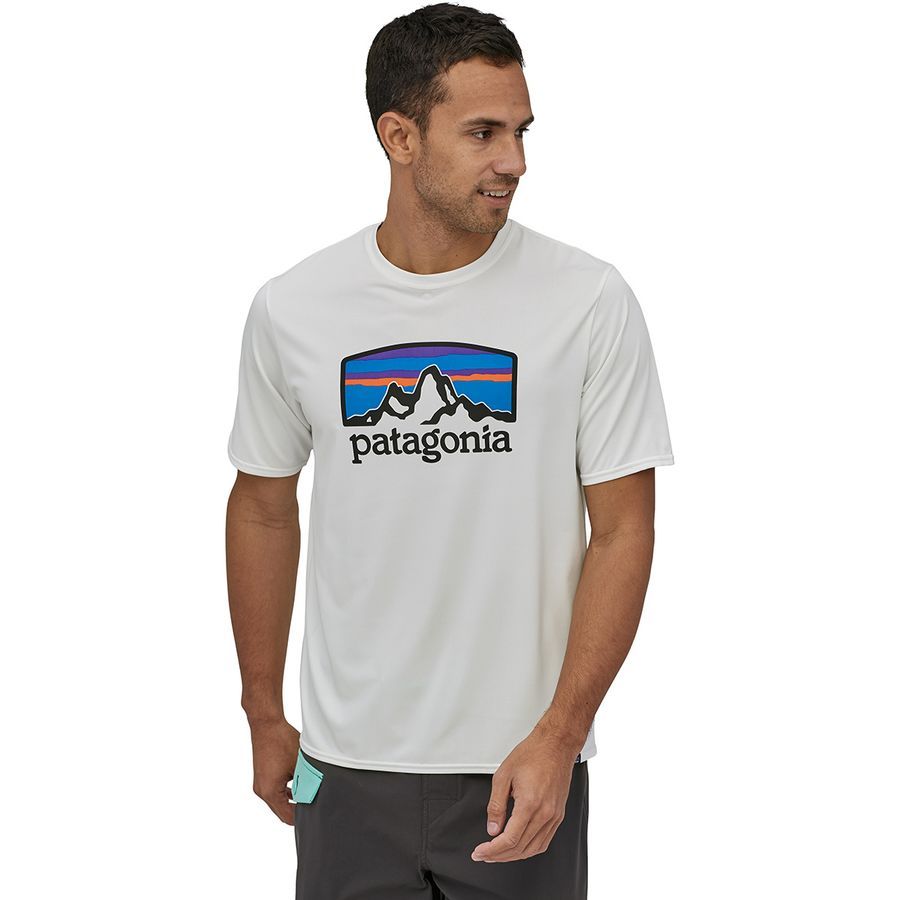 Patagonia Capilene Cool Tee
A classic look with moisture wicking and anti-odour properties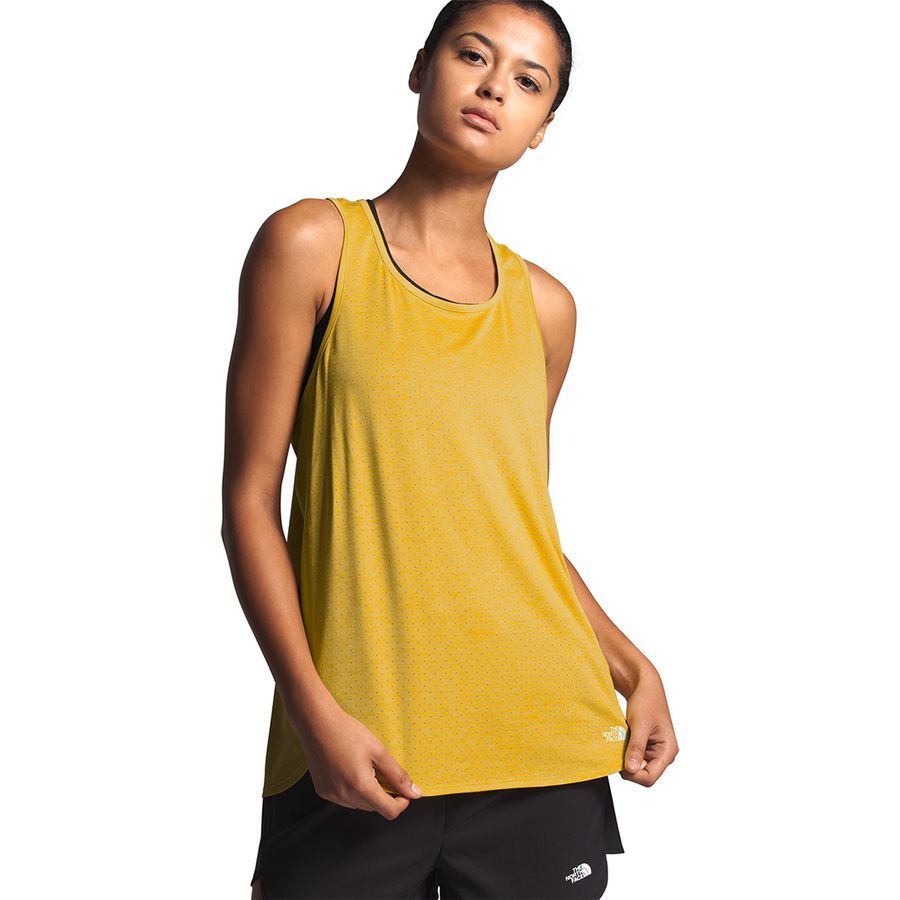 The North Face Active Tank Top
A simple and breathable tank. Moisture wicking and anti-odour
What Pants To Wear Climbing Indoors
Shorts or yoga pants will be great for your first time. Shorts shouldn't be too short and can be annoying they get caught up under your harness. Just above the knee is ideal. You'll be banging your shins and scraping your knee up the wall a fair bits so consider something like capris or anything that offers a little protection.
Top Tip: Being able to see your feet is really helpful for footwork. Climbing is more about pushing up with your feet than pulling with your arms.
If you're enjoying climbing we'd suggest getting climbing pants. Pants made for climbing are generally a little baggy, have a gusseted (wider) crotch, can roll up, and are breathable and resistant material. These are great for protecting your legs and will be especially handy when you go outside for the first time.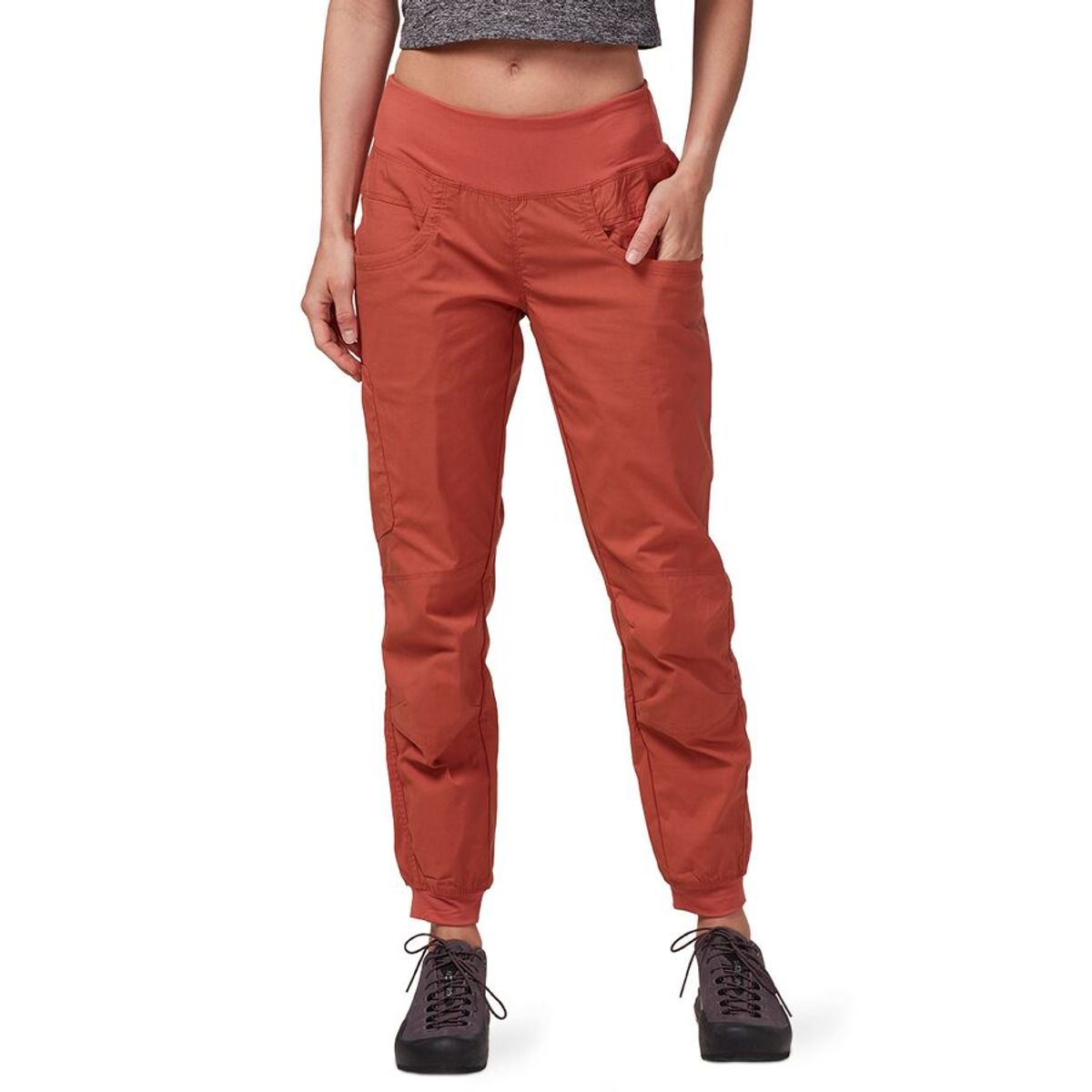 Prana Kanab Pant
Durable, comfy, stretchy at the waistband. Prana make great climbing, outdoors, and yoga pants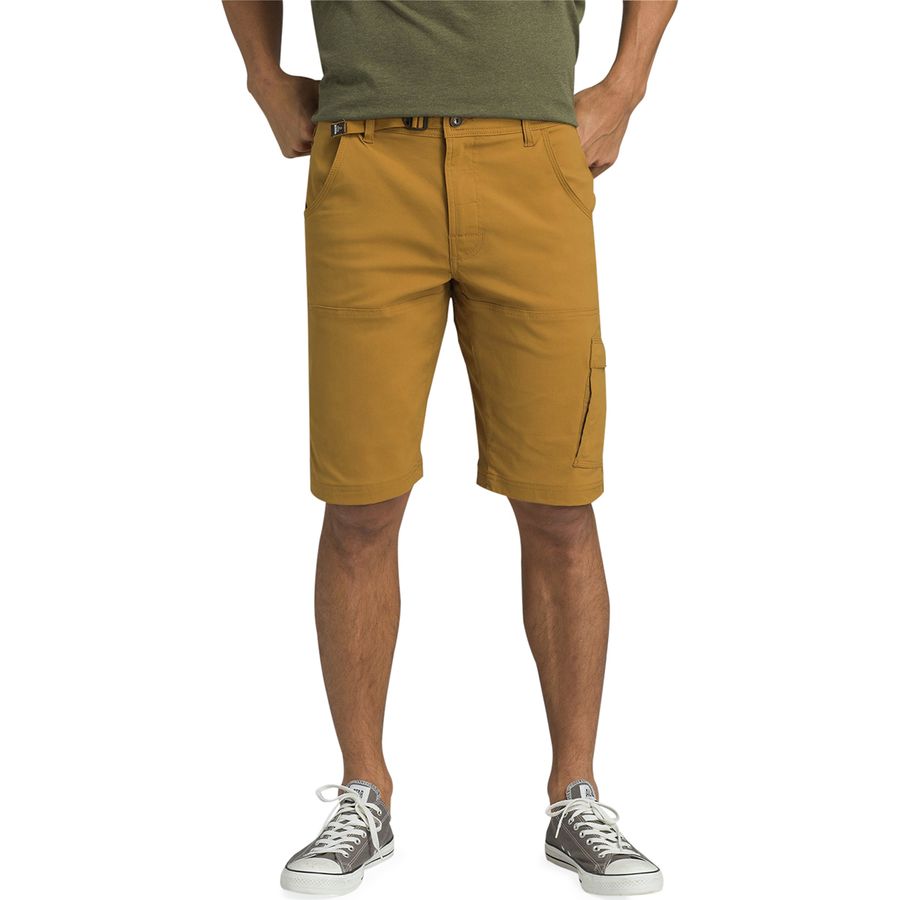 Prana Stretch Zion Short
Really popular climbing shorts for good reason. Comfy, stretchy and go from work to the wall no problem.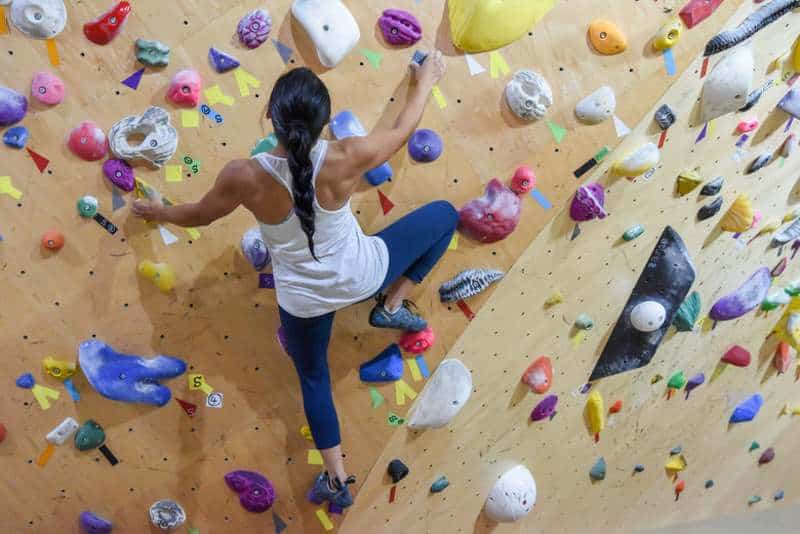 Can I Wear Jeans Rock Climbing?
Yes. You'll probably see a few people wearing skinny jeans climbing or bouldering. You might wonder just how people do this without restricting their movement. The answer is lycra (sometimes known as elastane or spandex). There are a few purpose made climbing jeans that are built with extra stretch and a gusseted crotch. This allow for big splits movements while protecting your legs from gnarly climbing holds.
A few big brands offer stretchy denim – not just climbing ones. You can pick up stretchy jeans pretty cheap online or in most major retailers too. We're big fans because you can wear one pair of jeans casually and for climbing, and get the protection and stretch needed. What to wear indoor rock climbing is based on what you feel comfortable in.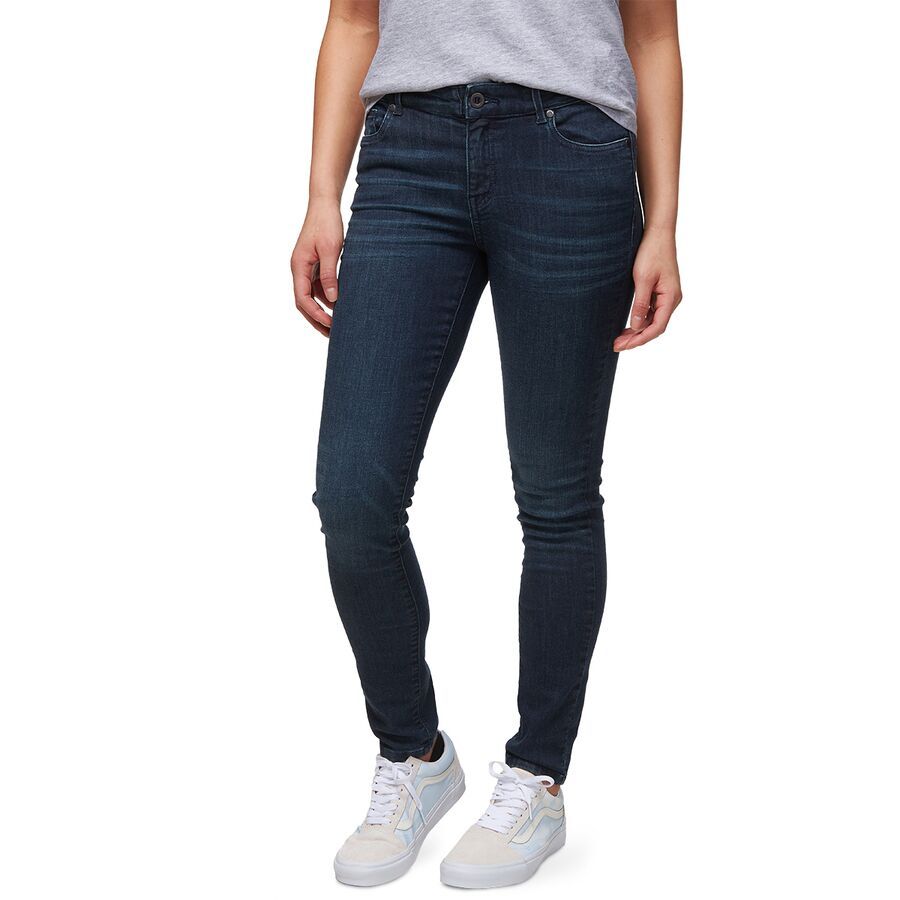 Black Diamond Forged Jeans
A great pair of hard-wearing skinnies with elastane for stretch – plus actual, real pockets
Boulder Denim Athletic Fit Jeans
These amazing climbing specific jeans are the third version from boulder Denim. Funded through Kickstarter.
What To Wear Indoor Rock Climbing – Climbing Shoes
You can rent climbing shoes from most indoor climbing gyms. They have a sticky rubber on the sole that helps you grip the holds better. They're also supposed to fit pretty tight and your toes may be curled up a little at the front. Try rentals our for your first few times to get used to the fit and the feel.
Having a pair of easy to slip on shoes available for going to the toilet is helpful. Don't wear climbing shoes in to the toilet and then back on to the walls please! You might see people wearing crocs or slip ons while they are belaying someone that's climbing. Climbing shoes can be very uncomfortable so taking them off between climbs can be a treat.
Ready For Your First Pair Of Climbing Shoes? Read our updated guides to: –
– Best Beginner Climbing Shoes
– Best Climbing Shoes 2020
– What Climbing Shoes The Pros Wear
Black Diamond Momentum
An excellent beginner's shoe. Breathable and completely vegan.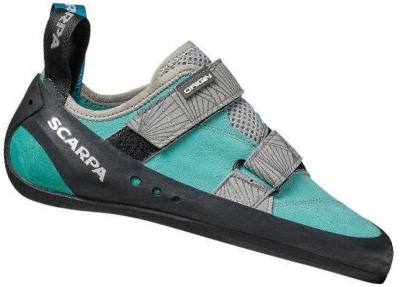 Scarpa Origin Women's
A great beginner's shoe. Comfy and performance oriented.
Do You Wear Socks With Climbing Shoes?
If you are going to get rental shoes – we'd say yes. Climbing shoes are meant to be worn without socks for a tight fit that give you more feel on the holds. However, rental shoes have been worn and sweated in by a lot of people. For hygiene we'd say wear a thin ankle sock when renting climbing shoes.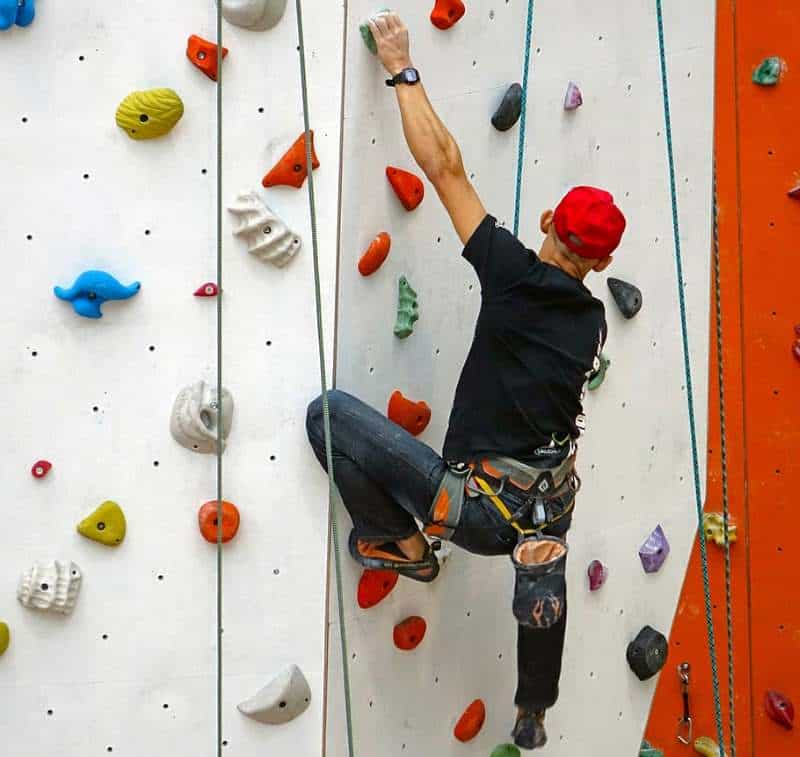 What To Bring Indoor Rock Climbing?
If you've booked an introduction, taster session, or a course, you probably won't need to bring any gear apart from clothes. Harnesses, belay devices, chalk ,and other climbing gear is usually provided. With these three basics you're good to go.
Water Bottle – Don't buy single use plastic, get a nice re-usable bottle and some fun stickers
Snacks – A protein bar or some mixed nuts or fruit for energy
Slip-On Shoes – For using the bathroom or when belaying (not climbing)
Indoor Climbing – What NOT To Wear
We're not going to tell you what to do with your own body. However, be aware that when people look at you in a climbing gym they'll either being doing it from directly above or directly below. Try not to let anything dangle out on those awkward moves.
Short shorts are wonderfully nonrestrictive but might not be ideal. When wearing a harness you'll be sat back into the leg loops quite often. The shorts can bunch up under the loops and this can be uncomfortable with stiff hire harnesses. That being said – a good harness can be really comfy and worth the investment once you're hooked.