Following on from winning an Oscar earlier this year Free Solo has won an incredible seven Emmys. At the Creative Arts Emmys on Saturday the film – directed by Jimmy Chin and Chai Vasarhelyi – won every category it was nominated for.
The documentary Free Solo showed Alex Honnold's ropeless climb of a variation on the Freerider route on El Capitan in Yosemite national park. If you want to know more about the climb and the man behind it you can read "The Impossible Climb" by Mark Synott for great depth. The feat was the hardest continuous free solo route that has ever been done and it doesn't seem like it will ever be topped.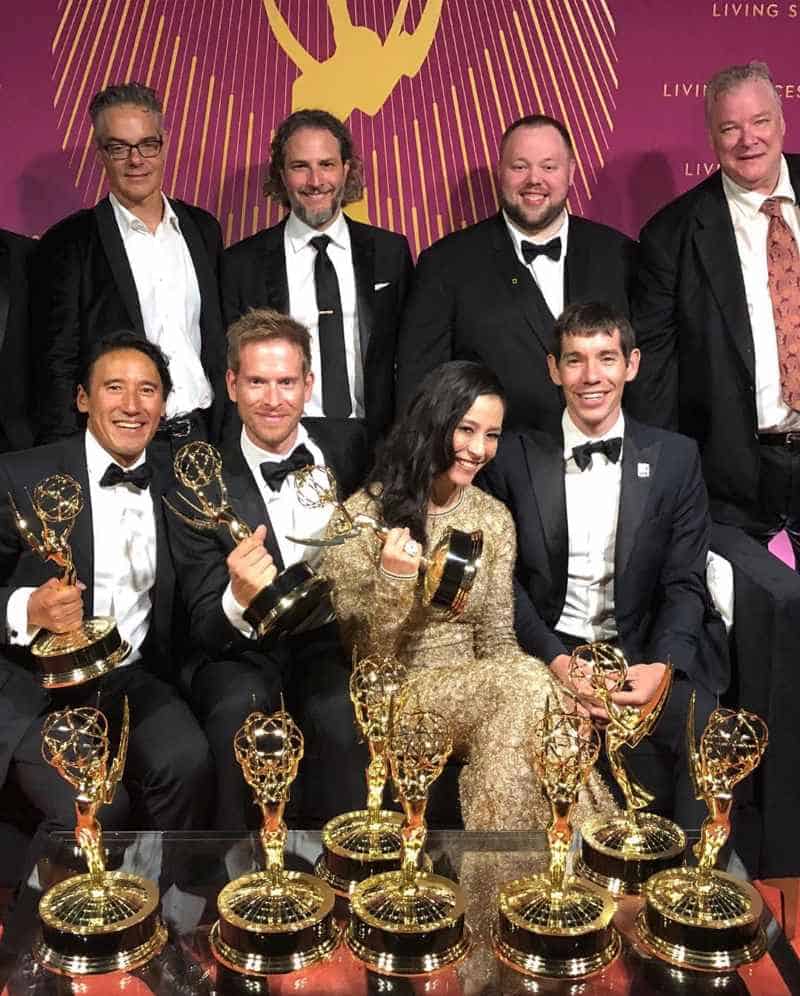 Winning in both the Directing and Cinematography categories is a great feat and will surely help both the directors with their projects going forward. We know that Jimmy Chin has been working on a documentary with Brie Larson recently. Brie has done some bouldering so whether this is a climbing doc or something to do with climate change or North Face's "Walls are meant for Climbing" project, we don't know yet.
The awards won were as follows: –
Outstanding Directing for a Documentary/Nonfiction Program
Outstanding Cinematography for a Nonfiction Program
Outstanding Creative Achievement in Interactive Media Within an Unscripted Program
Outstanding Picture Editing for a Nonfiction Program
Outstanding Sound Editing for a Nonfiction Program (Single Or Multi-Camera)
Outstanding Sound Mixing for a Nonfiction Program (Single or Multi-Camera)
Outstanding Music Composition for a Documentary Series or Special (Original Dramatic Score)
Also check out our review on the Thai cave rescue documentary 'The Rescue', also directed by Jimmy and Chai.