Your long awaited dose of Friday climbing bits is back for 2019! Bookmark us or follow on social media to keep up to date on this now regular feature and keep up on the latest in the climbing world every week
1 – Is sunscreen actually helping us?
Rowan Jacobsen of Outside magazine has an exhaustive personal take on the topic that raises some good points and brings up a likeness to the "margarine is good for you" health advice that was mistakenly promoted well into the 90's.
To summarise – Vitamin D is important to get, and we get a good dose of it from actual sun exposure as well as diet. There are many other proven benefits of sun exposure, to quote "…[the release of] nitric oxide … serotonin and endorphins. It reduces the risk of prostate, breast, colorectal, and pancreatic cancers. It improves circadian rhythms. It reduces inflammation and dampens autoimmune responses. It improves virtually every mental condition you can think of. And it's free"
The current general health advice is to avoid sun exposure entirely and take vitamin D supplements – this could actually be damaging to the population on a larger scale. We are increasingly seeing the health problems that come with lack of the sun from our current lifestyles, and the latest evidence suggests that supplements like vitamin tablets don't work.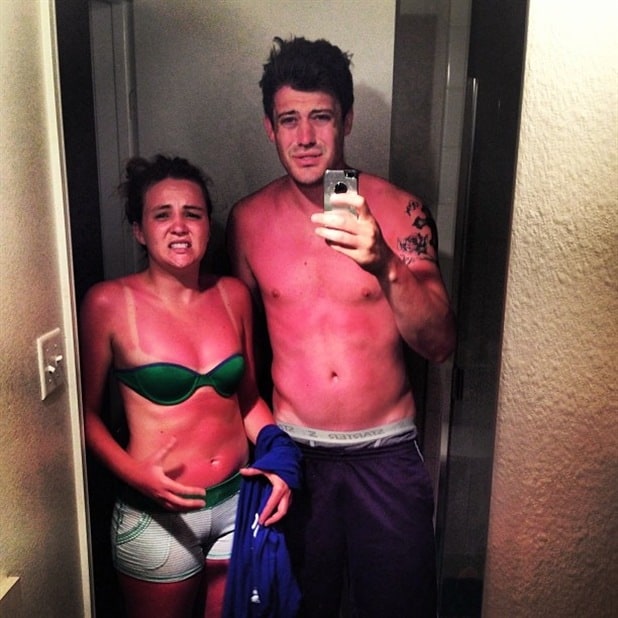 At the same time, skin cancer and melanomas are a very real health issue. Sun burn can happen very fast and is a major indicator of DNA damage, which in turn is how skin cancer occurs. Our modern indoors life tends to lead to having a "sunless to sunbunt" pattern, with no healthy in between.
It seems that in general the issue needs more research on how to balance the exposure as well as more thorough second stage research into headline gradding "sunscreen causes cancer" studies that have so far been very small, only done on mice, and miss a lot of important variables in their work.
The author comes to his own conclusions – as should you based on your lifestyle and current sun exposure. Worth a read.
2 – The Wide Boyz tackle ice climbing. Everything goes completely fine.
The Wide Boyz are Pete Whittaker and Tom Randall from the UK, a place not known for off-widths. They are most well known for building an off-width "crack den" in their basement, then flying to the US to go on a two year off-width odyssey around the US – checking off the classic weird sized crack climbs one by one. This included the 120-foot 5.14b "Century Crack". Check out Wide Boyz I and II.
Pete just completed a solo (yes, just him, no not free solo – with ropes) of Half Dome then El Cap both in one day in 2018, after being the first to rope solo El Cap in one day, solo in 2016.
Now the Boyz are taking the same approach to climbing on the ice in their new film "All Tooled Up", available for free on vimeo now. Definitely worth a watch whether you're a fan of suffering in the cold or not
3 – New (Old?) Gri Gri released
Petzl have quietly come out with the 2019 Gri Gri. Meant as a replacement and upgrade for the standard Gri Gri, it come with a wider rope range for newer thinner ropes (8.5 to 11mm), a smaller thumb rest/catch to stop accidental grabs that are unsafe, the same "keeper" inside that stops lead rope slippage, doesn't have the mode switch of the Gri Gri + and surprisingly also doesn't have the popular steel insert of the Gri Gri 2 of the most recent models. Check out the video below.
4 – Treat your climbing partner – sort out your climbing shoe stank
Read our top tips to stopping new shoes from being binned early and the best ways to wash or treat already smely rock boots.
5 – "Free Solo" film somehow gets scarier with an imax release
The incredible feat of Honnold's free solo ascent of El Capitan in Yosemite has wowed both the climbing and normie world with it's incredible story. If you haven't seen it yet, you ay be able to catch it in the even bigger and more impressive screens of a local imax, check the details here. If you are a federal employee that's been affected by the shutdown, you can also get free tickets for a limited time!