Last year Alex Honnold teamed up with Mark Synnott as part of a scientific mission in Guyana. The pair were trying to bring a renowned biologist up to document a previously unexplored mountain deep in the Amazon.
The month-long expedition involved a trek through the thick rainforest where it rained up to eight hours a day. The mountain, known as Wei-Assipu-Tepui, is an "island in the sky" that reaches 1,300 feet above the surrounding land and had never been climbed or charted before.
The team was led by Mark Synnott, an experienced member of the North Face team who has climbed many remote peaks, climbed with Alex Lowe, and wrote The Impossible Climb about Alex's El Cap solo and life.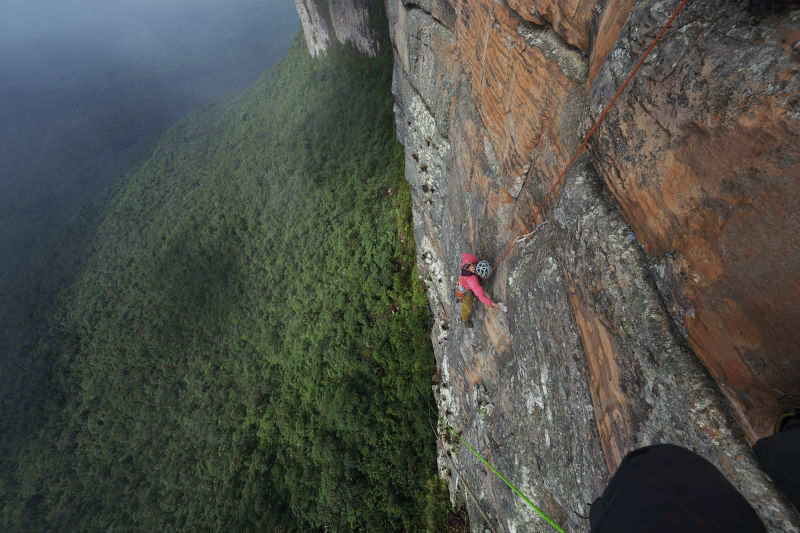 The climbers were there to deliver Bruce Means – a biologist who studies the frogs of the region – to the top so he could chart the unknown wildlife of the mountain. The route they charted was six pitches at roughly 5.12b. The whole thing involved a lot of route finding, clearing debris, and avoiding loose rock.
The expedition has been made into a documentary called "Explorer: The Last Tepui" and is a collaboration between National Geographic, ABC, and Disney. Watch a short trailer below.
A tepui is a "tabletop" mountain, a word specifically used for the ones in the northern part of South America in Guyana and Venezuela. The tepui the team explored is apparently the last one to have been explored properly, and this was mainly a scientific mission with the added bonus of a remote first ascent for the climbers.
You'll be able to watch "Explorer: The Last Tepui" for Earth Day on Friday, April 22nd. It's streaming exclusively on Disney+ and the special is an hour long. It's directed by Taylor Rees – who worked with Alex Honnold before on his El Sendero Luminoso solo – and Renan Ozturk (of Meru and the recent Alex Honnold VR film).
Watch and listen to Alex Honnold talking about the Guyana trip here on the Rich Roll podcast.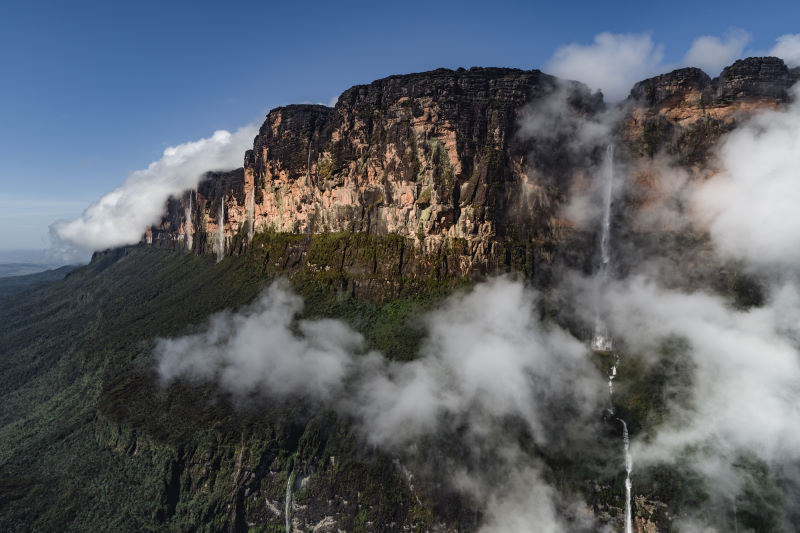 National Geographic Explorer Series
It's part one of a two-part reboot of the National Geographic "Explorer" series. The second part called "Explorer: The Deepest Cave" will feature Dr. Bill Stone – another hugely experienced caver – as he explores the Cheve Cave in Mexico.
It follows him on a three-month expedition through the 8,000-foot deep cave to map out the entire thing in 3D. It will feature documentary footage and 3D models of the cave that may set the record as the deepest to ever be explored by humans.