Without proper consultation with local access groups or previous warning, Bitterroot National Forest have effectively banned new routing. In a recently released statement, Forest Supervisor Matthew Anderson announced the following: –
"Development of new climbing routes or trails on the Bitterroot National Forest, including areas with existing climbing routes, is prohibited. If an individual or group is developing new routes with any type of permanent hardware or apparatus to include bolts, glue, manufactured holds; or modifying routes through chipping, cleaning, hammering, or drilling new or existing holds, they will be subject to criminal prosecution".
The most worrying part is the statement is worded as to "remind" people of this – as if this had been in place previously. This isn't the case. It also mentions the same for "vandalizing existing climbing apparatus(i.e., bolts)", aka bolt chopping. This could have been influenced by the Ten Sleep Canyon bolt chopping controversy where locals chopped and padlocked bolts on around 30 manufactured routes and the local Forest Service banned all new bolting.
Bitterroot National Forest is an area of over 1.5 million acres spread between the states of Idaho and Nevada. The Bitterroot Mountains are one of the main affected areas, and is part of the Bitterroot range, which are part of the the Rocky Mountains. Idaho and Montana are greatly affected by this.
Bitterroot and the local climbing community have always had an understanding that allowed for reasonable fixed protection, and that anchors and bolts could be placed without power tools. Other official documents like this brochure from their climbing page even states "consult with land managers regarding installation and use of fixed protection" and "Power drills are prohibited in wilderness", giving obvious prior cases of bolting and new routing being allowed with certain limits.
The public lands bill that was signed by into law in 2019 actually included legal protections for climbing within Wilderness areas. Specifically in one area a clause says it doesn't prohibit "the placement, use, and maintenance of fixed anchors, including any fixed anchor" for climbing done previous to the act. Without being an explicit "yes" to new bolting in any wilderness area, it was an important step forward in getting Climbing and fixed protection legally recognized in the US.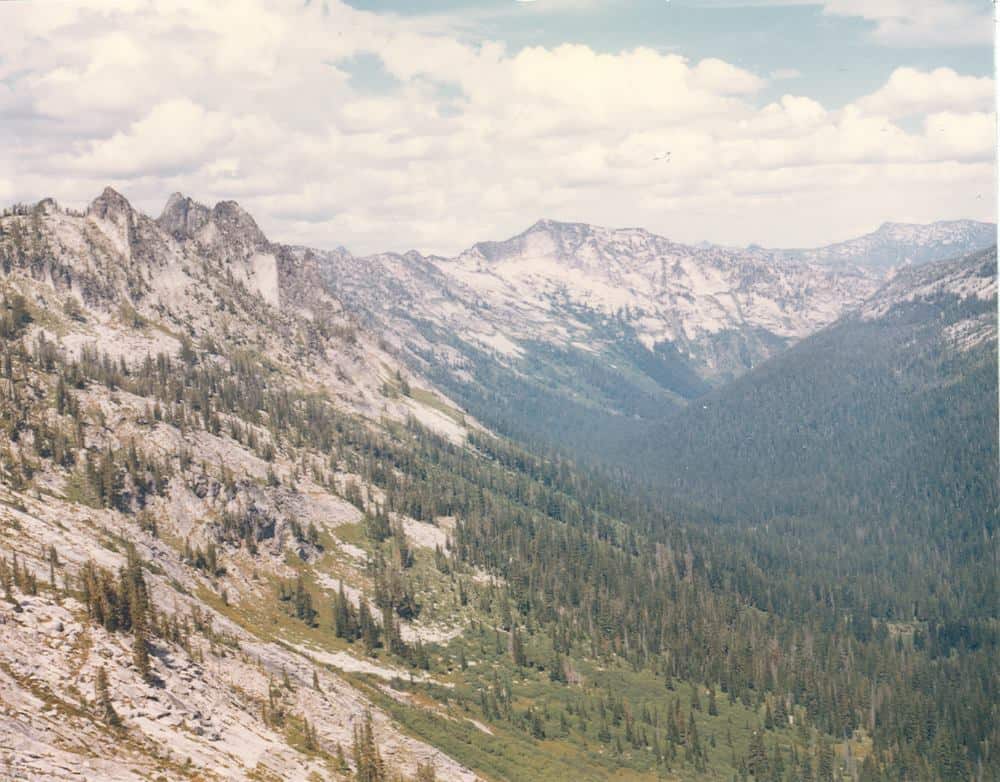 This move without consultation is a bad step. A huge amount of climbing activities are in designated Wilderness areas and on US Forest Service land. The Access Fund believes this "sets a dangerous precedent for climbing in national forests all across the country".
"We haven't seen a U.S. Forest Service decision as egregious and far-reaching as this in 25 years," says Access Fund Policy Director Erik Murdock. "This Supervisor's Order overrides a successful, existing agreement between the climbing community and the forest, ignores any public process, and sets a dangerous precedent for all national forests."
The Access Fund are asking that climbers nationwide get involved here and contact Bitterroot National Forest management to get access back. Previous work with the Access Fund lifted bans on bolting in Mill Creek so your action can definitely make a difference.
The Access Fund are a brilliant organization that help climbers around the country get and keep access to climbing areas. We really encourage you to join them. If you are a local, they are working with the Western Montana Climbers Coalition which you can also join up with to help out. Join your local climbing organization to keep up to date on local access issues, show support, and keep climbing accessible to all.